FULVENAT FULVESTRANT INJECTION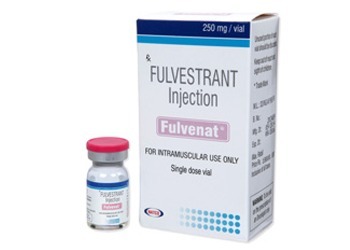 FULVENAT FULVESTRANT INJECTION
Product Description
Fulvenat Fulvestrant


Specification :-
Brand Name: Fulvenat

Content: Fulvestrant

Form: injection

Strength: 250 mg

Packing: single dose vial

Manufactured by :Natco Pharma Ltd.
Note :- Fulvenat Is A Prescription Drug And Should Be Used Under Proper Medical Guidance And Advice. Do Not Share The Medicine With Others, Since They May Be Suffering From A Problem That Is Not Effectively Treated By This Drug...............